About Sport Legacy
Sport Legacy is a full services firm established in January 2020
by its founder Soufyan Daafi.
We guide (former) sport athletes in establishing a secondary career. The main focus of our approach is financial continuity and personal development, helping athletes prepare for a life after sports. By applying a personalized approach we help our clients establish a legacy that will last beyond their sports career.
Sport Legacy is the firm to help athletes break free from the 'sport athlete' label by establishing a life after sports.
Statistics
Sport athletes live a great life. Everything is being taken care of for them during their career, they are being adored by many and businesses want them to endorse their organization, product or service. But what happens after the athletes sports career is over?
A 2013 XPro research article showed that 65% of soccer players in the English Premier League are bankrupt five years after their career has ended. And according to a 2009 Sports Illustrated article, 78% of National Football League (NFL) players are either bankrupt or are under financial stress within two years of retirement and an estimated 60% of National Basketball Association (NBA) players go bankrupt within five years after leaving their sport.
We think this is tragic and avoidable as the repercussions of bankruptcy go deeper than just financial stress as bankrupt athletes often fight mental depressions at the same time.
Mission & Vision
Sport Legacy's mission is to guide athletes in establishing a secondary career, outside of their respective sport, making them aware of their entrepreneurial potential. A career, not build around the athlete as a sportsperson, but as an entrepreneur who sees potential outside sports and seizes the right opportunities when they arise. We guide them in making the right investments, building a personal brand as an entrepreneur and work on their personal development.
Personalized Approach
Sport Legacy applies a personalized approach to see where a client fits in. Some clients only want financial stability as where others want to develop their skills or need advice on starting a new career.
Want to know how our process works? Download our flowchart to see how we work at a glance.
Sport Legacy HQ
Gustav Mahlerplein 2
1082 MA Amsterdam Zuidas
Vinoly Building
"With the financial education I personally gained over the years i feel it became my responsibility to share my knowledge with colleagues that's why I collaborate together with Sport Legacy to make sure these athletes will be independent and educated long before they retire with their career."
"I am young and still have a whole soccer career ahead of me. Soccer is definitely number 1, but besides that I'm also working on my future. I know what I want after my career; I want to help underprivileged children in Ghana on a structural basis. Together with Sport Legacy I am looking at how we can make the Robin Polley Foundation big."
"Sport Legacy thinks ahead, thinks of the bigger picture and thinks with you. With Amplify, we experienced a successful collaboration. Don't think small, dream big. Aim for the stars. Sport Legacy helped us dream. Together we will aim."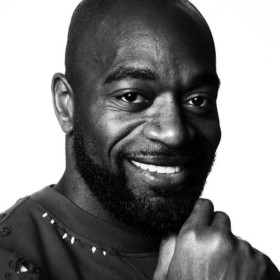 "Sport Legacy elevated my real estate portfolio with projects that never hit the market. They have a very extensive network and know their core business. Also, they work closely with industry experts which gives me the confidence that my investment is safe."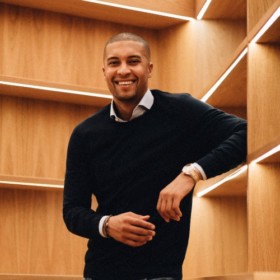 "When I started my journey with Sport Legacy I never imagined they would invest in my brand as broad as they did. It's not just about creating a steady income, it's also about personal growth and spotting opportunities in the market."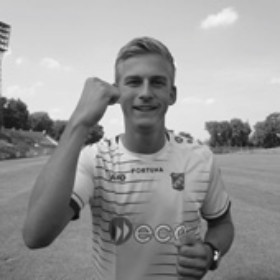 "At first I was a little bit hesitant because I wondered why me… But in the first chats and insights that came from it I realized that they can help me to make the most of the preparation for my secondary career. This way, I can focus on being the best player that I can be, without the fear of not being ready for the future."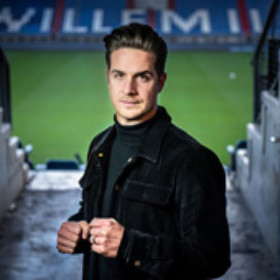 "Coming to the end of my career you start searching for what is next. Of Course I have my education however really knowing what makes me tick and realizing what I find important truly helps to clear your mind. It's so important to feel and be ready for what is coming when the ball stops rolling"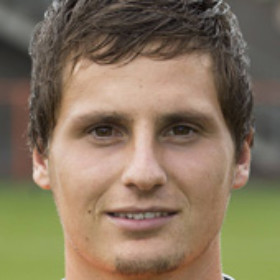 "Every beginning is hard… especially when you don't want to make the wrong decision or that you can't see the effects. Being able to receive an honest opinion and view on the person and not just on the athlete works truly liberating. This helped me with seeing the bigger picture, the consequences and there for my next action."